Even though we can't leave the house due to the ongoing COVID-19 pandemic, we can still do exciting activities at home. One of them is by watching Netflix movies.
Moreover, this streaming service often provides interesting and exciting films for us to watch with our family.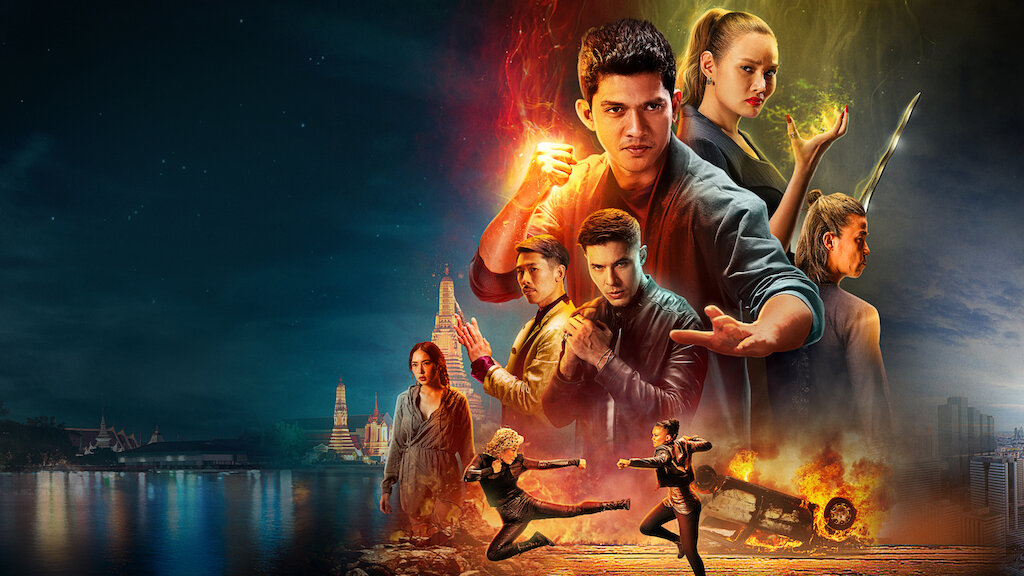 Best Netflix Movies List
So, what are the best Netflix movie recommendations? Don't worry, we've prepared a list of Netflix movies with various genres, from those that make you smile to those that make your heart skip a beat, you know.
Fistful of Vengeance (2022)
This Netflix original film from America, which aired in early February 2022, collaborated with a well-known Indonesian actor, namely Iko Uwais.
This film is a continuation of the Wu Assassin series, which tells the story of how Wu Assassin found clues about the murder of Tommy Wah's sister, Jenny, at a club in Bangkok.
Of course, we will be presented with various cool and tense martial arts scenes. More curious, right? So, you can watch it yourself directly on Netflix.
Extraction (2020)
Extraction is an original Netflix action thriller film, which premiered in 2020.
The film by director Sam Hargrave is based on the story of the graphic novel "Ciudad" by Ande Parks, and his colleagues.
Extraction tells the story of a mercenary from the black market named Tyler Rake, played by famous actor Chris Hemsworth. He has a mission to save Ovi Mahajan, the son of an international drug lord.
Even though he knows that the drug lord is only using him, Rake remains faithful in carrying out his heroic mission in saving Ovi. This is what makes this film so suspenseful.
The Devil All the Time (2020)
The Devil All the Time is a crime drama genre adaptation of the novel of the same name by Donald Ray Pollock.
This work, made by director Antonio Compos, collaborates with well-known Hollywood artists such as Tom Holland, Bill Skarsgard, Robert Pattinson, and many more.
Taking the background of World War II, this film tells the story of Arvin Russel who was originally a child who diligently worshiped. However, all that changed when he got a gun as a birthday present from his father.
Space sweepers (2020)
Jo Sung Hee is the person behind the success of Space Sweepers, which became one of the highest grossing films on Netflix, you know.
This Sci-Fi and fantasy genre film tells the story of space cleaners named The Victory in 2092. This film stars Kim Tae Ri, Song Joong Ki.
One day they are on a mission to find a humanoid robot, Dorothy, who can become a lethal killer weapon.
To All the Boys I've Loved Before: Always and Forever
To All the Boys I've Loved Before: Always and Forever is an adaptation of a novel by Jenny Han. This film is also the last film in the To All the Boys trilogy.
Romantic comedy genre, this film tells the story of a girl named Lara Jean, who always writes love letters to the person she likes, but never sends them.
However, Lara Jean's quiet life has changed since, her sister intentionally sent the letters to the man, such as Peter, Josh, Lucas, and 2 other men.
Well, the film To All the Boys I've Loved Before: Always and Forever focuses more on the love story of Lara Jean and Peter, after experiencing various storms in their relationship. Even though it's a cliche, the story is successful in making us join in baper.
Marriage Story (2019)
Prior to its release on Netflix, the film Marriage Story premiered at the Venice Film Festival on August 29, 2019.
This film by director Noah Baumbach managed to bring home several awards at the 92nd Academy Awards in the categories of Best Film, Best Screenplay, Best Actor, and Best Actress.
This film tells about the married life of Charlie (Adam River) and Nicole (Scarlett Johansson). After taking various ways to reconcile, their relationship eventually culminated in a struggle for child custody.